Community toilet,
The construction of The Good Toilet 1 has been finished. This is our first Good Toilet on it's way, we have started building a community toilet facility with The Foundation, which greatly resembles what the projects of The Good Toilet will look like.
This facility will have separate male and female sections, with several toilets and two sinks each. Besides from the toilets, there will also be showers, a kiosk where things like period products will be sold, and a water storage area where people can fill and clean their water bottles. This will all provide jobs which will improve the economy. Everything is well thought out and adjusted to the needs of the community!
Read more about our project here
The Building Plan: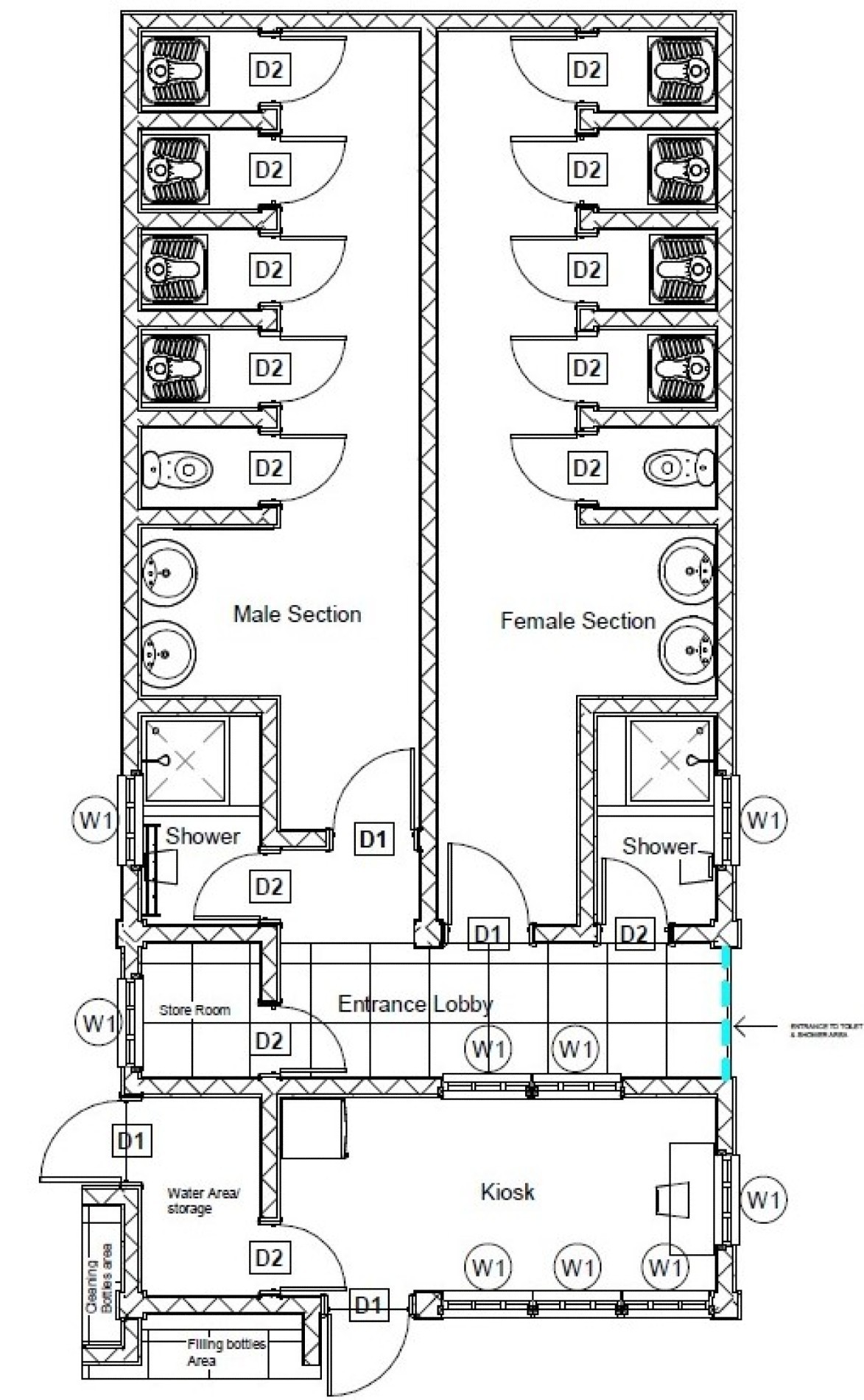 Construction: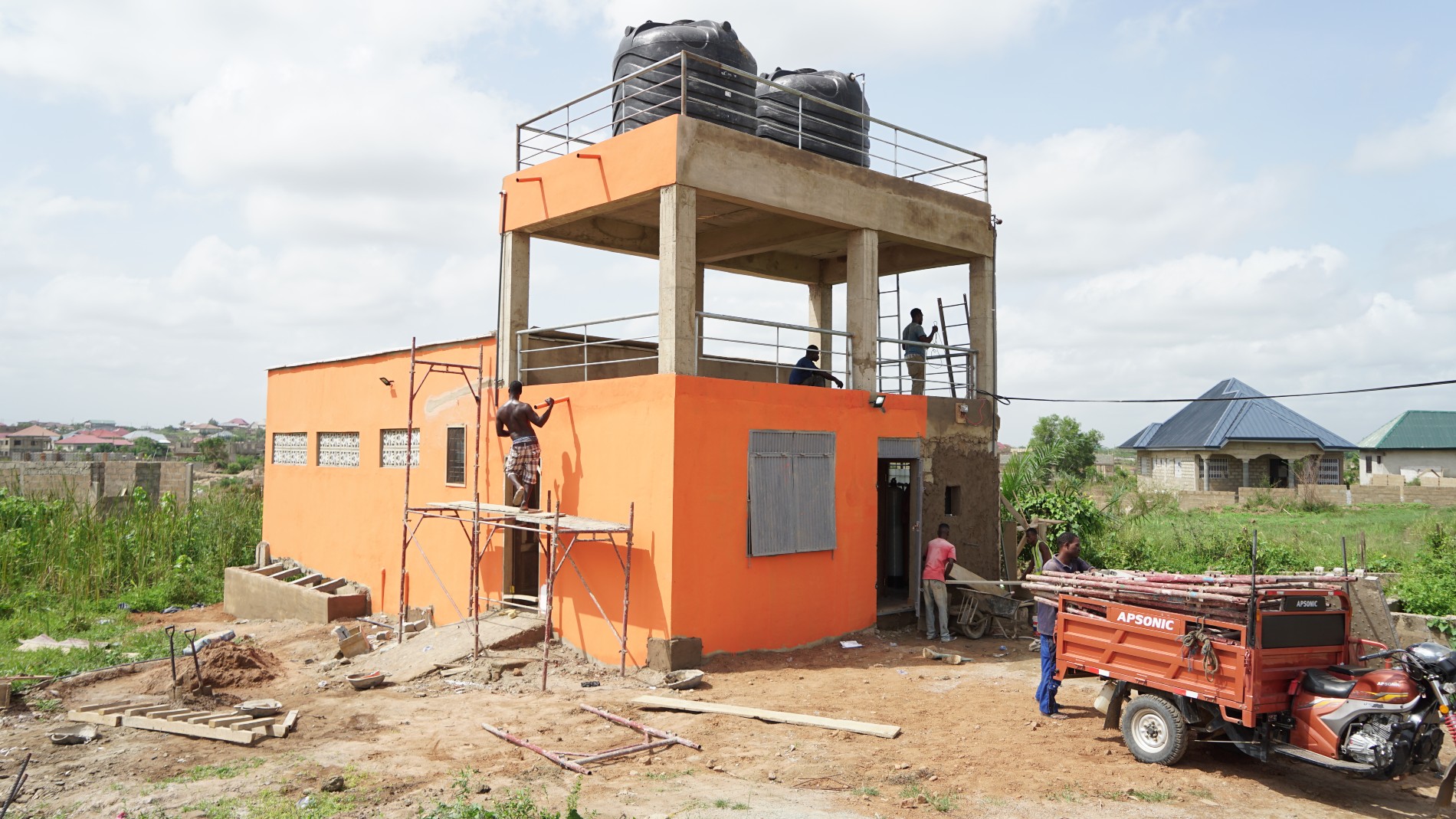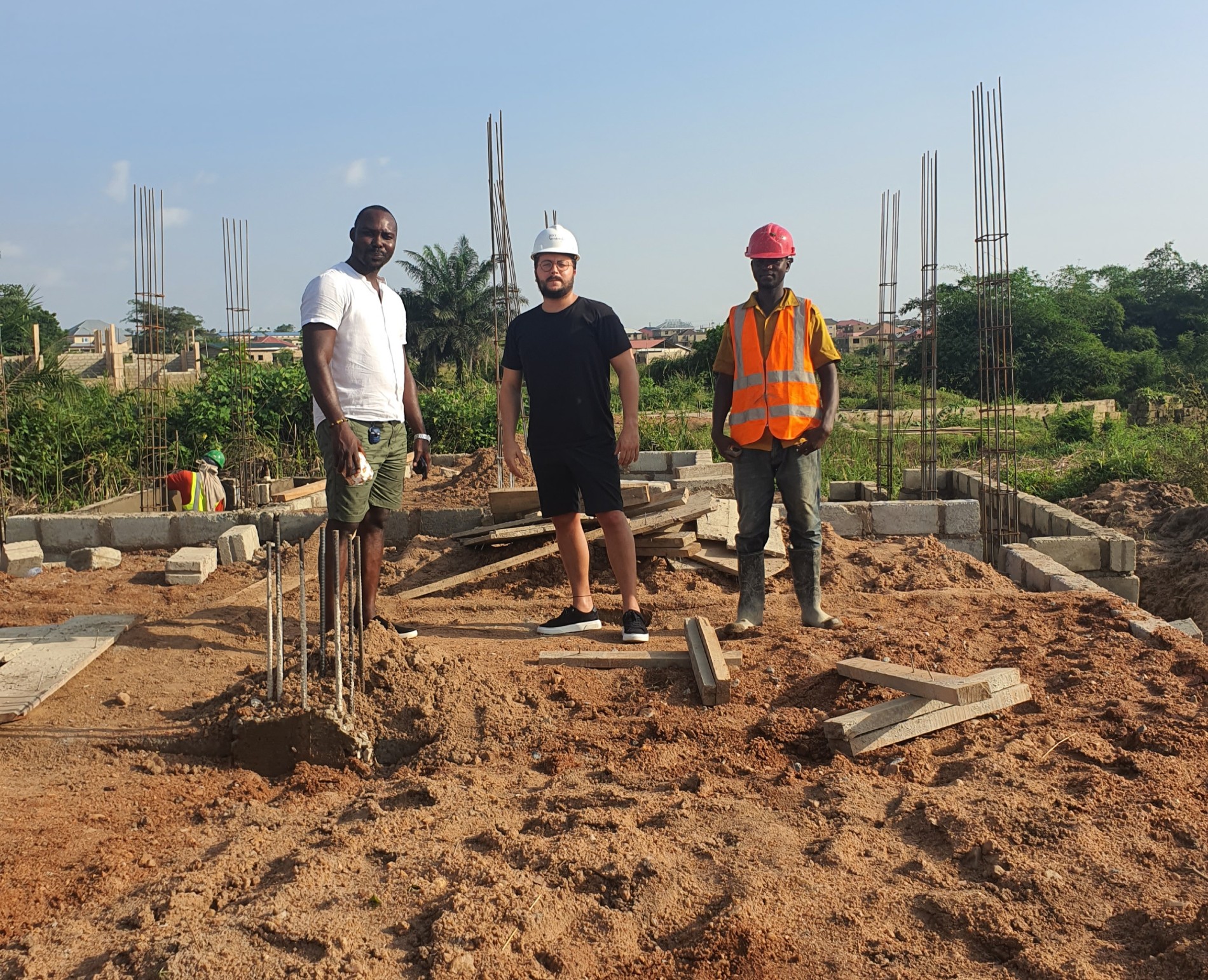 Finished: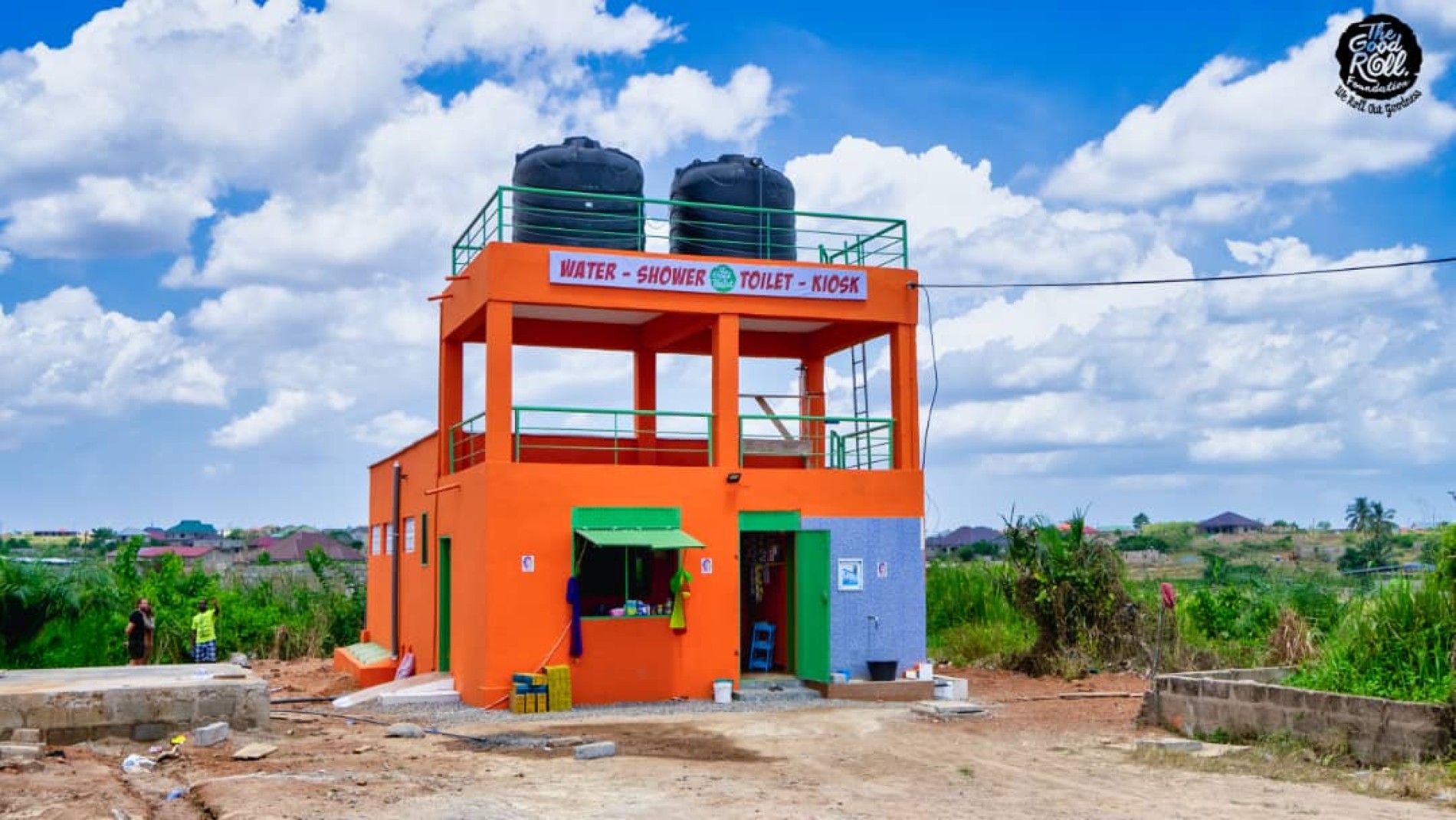 Watch our video of our team visiting The Good Toilet below:
The Good Toilet 1 being used by local women: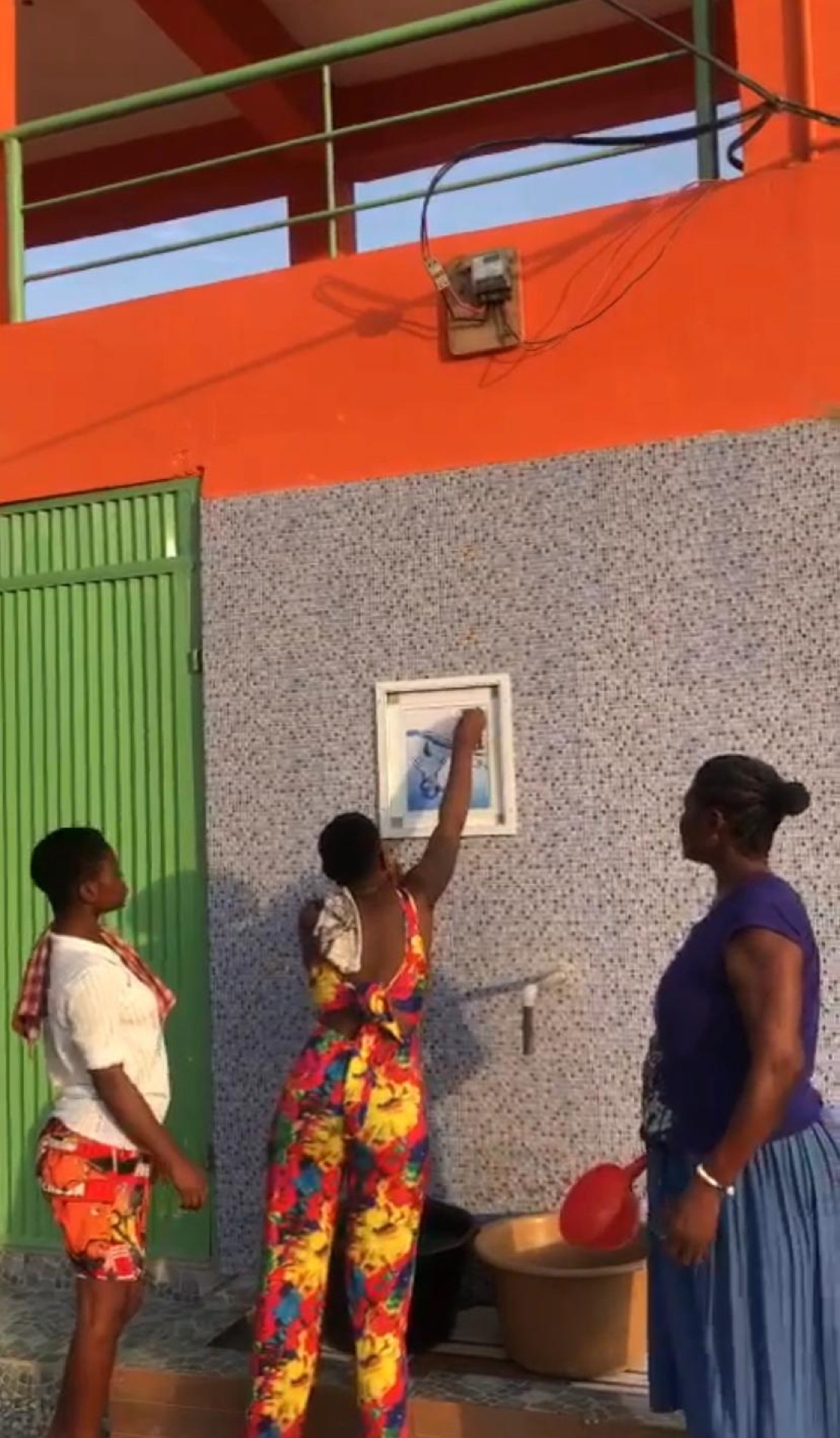 With your help, we've made
serious impact
In order to have the greatest overall impact on the greatest number of people, The Good Roll Foundation focuses on building sanitation facilities in three specific demographic areas: schools, slums, and villages.

Our facilities are well-designed and well-tested, and vary based on the community needs of each specific location.