Kiyomba Primary School, located in the Kiyombya sub-county of Bunyangabu District in Uganda, educates 857 students and employs 16 teachers.
On average, schools in the area are able to provide students and teachers with 1 toilet per 208 users, though the Ghanaian government has set this number at 1 toilet per 40 users. Access to water and toilets in the Bunyangabu District is also below average compared to the rest of Uganda.
At the start of this project, students and teachers at Kiyombya had access to 3 toilets for girls and 3 toilets for boys, with no handwashing facilities present.
The Good Roll Foundation, with Simavi and local partner, JESE, installed two new toilet blocks with 5 toilets for girls and 5 toilets for boys.
Female students: 434
Male students: 423
Female teachers: 9
Male teachers: 7
Total people: 873
Toilets: 10
Old Building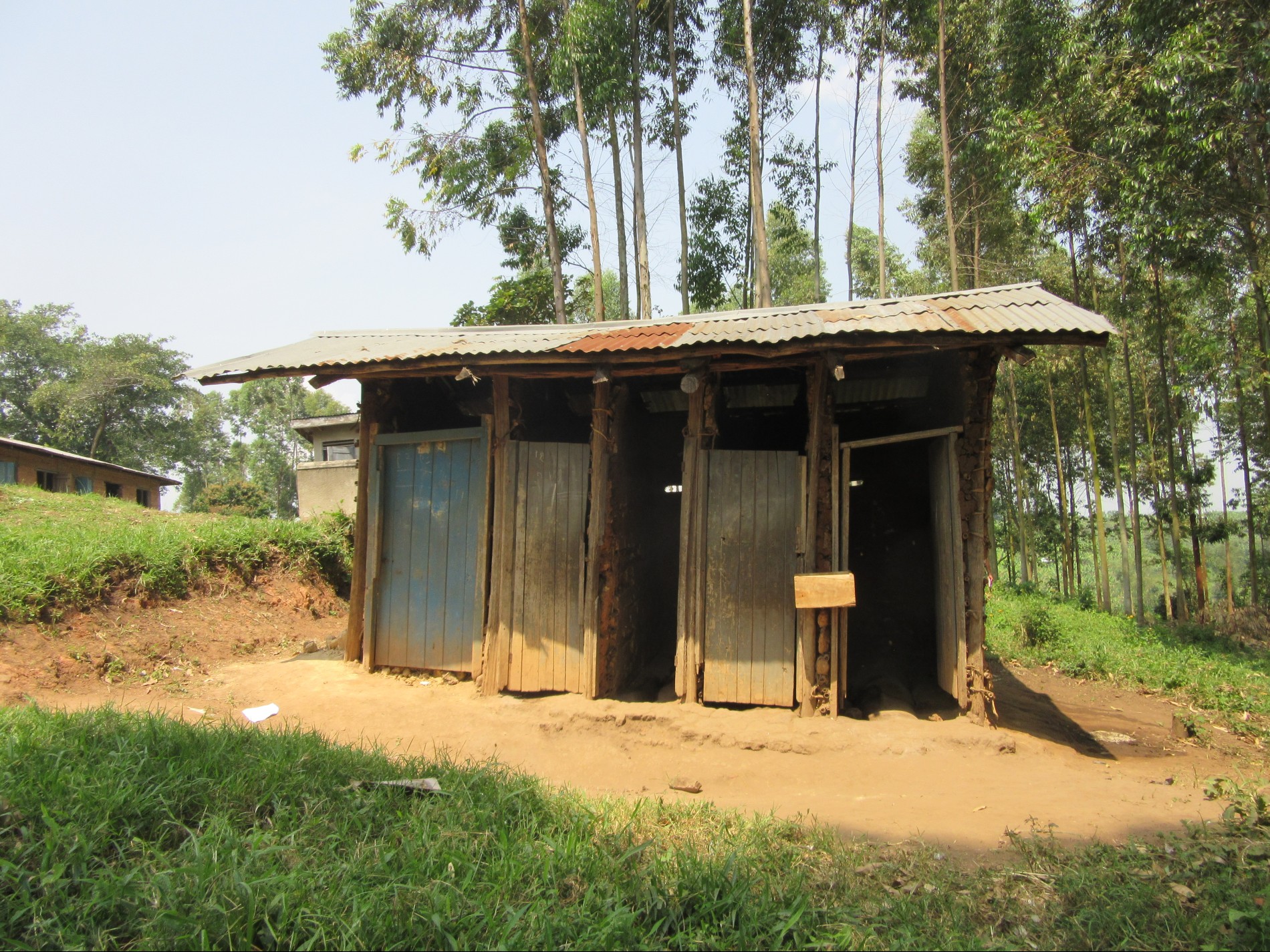 New: