Pure
happiness

on your toilet.

The Good Roll Foundation is the philanthropic arm of The Good Roll, makers of 100% recycled toilet paper. The Good Roll allocates 50% of net profits to building toilets and sanitation units in developing countries. We initially granted these funds to external partners, but The Good Roll Foundation is now setting out on its own to design and build sanitation facilities.

The aim of the foundation is to build 300 toilets in Ghana and through that improve the lives of 15.000 people by the end of 2021.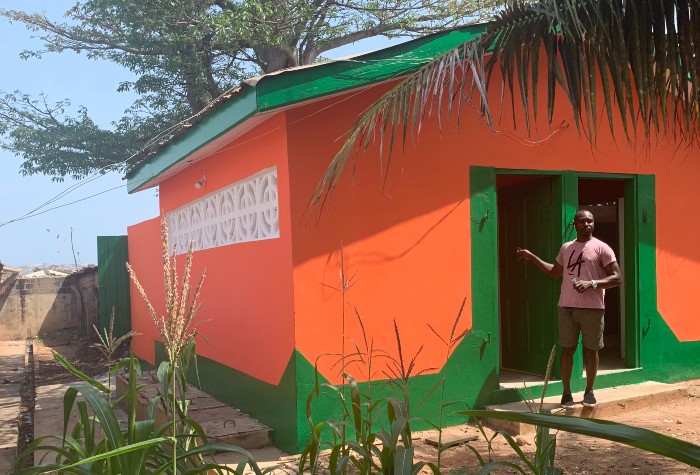 Good for
a lot of things
Having clean and safe toilets at schools makes that children are generally less susceptible to diseases and ensures that more girls continue to go to school, even when they are menstruating. These things both result in more educated youngsters who will be better equipped to take part in their (future) economies.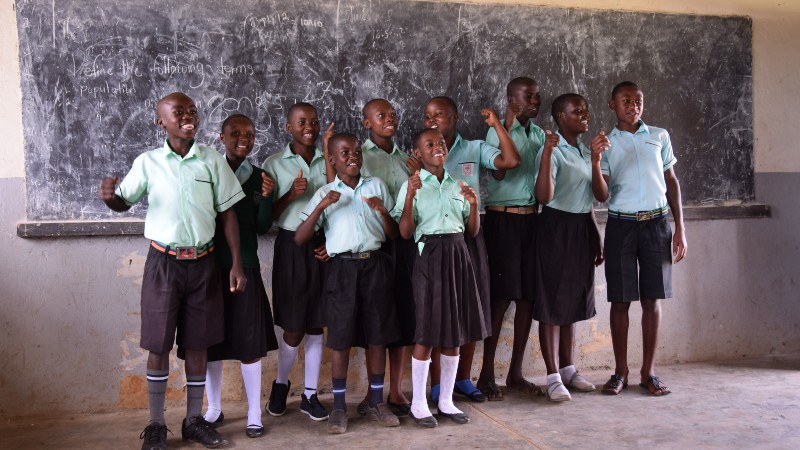 Even more
goodness!
The Good Roll Foundation aims to make sustainable sanitary facilities available to everyone. Together with our partners, we have now built 297 toilets in Ghana and Uganda and affected the lives of close to 10,000 people.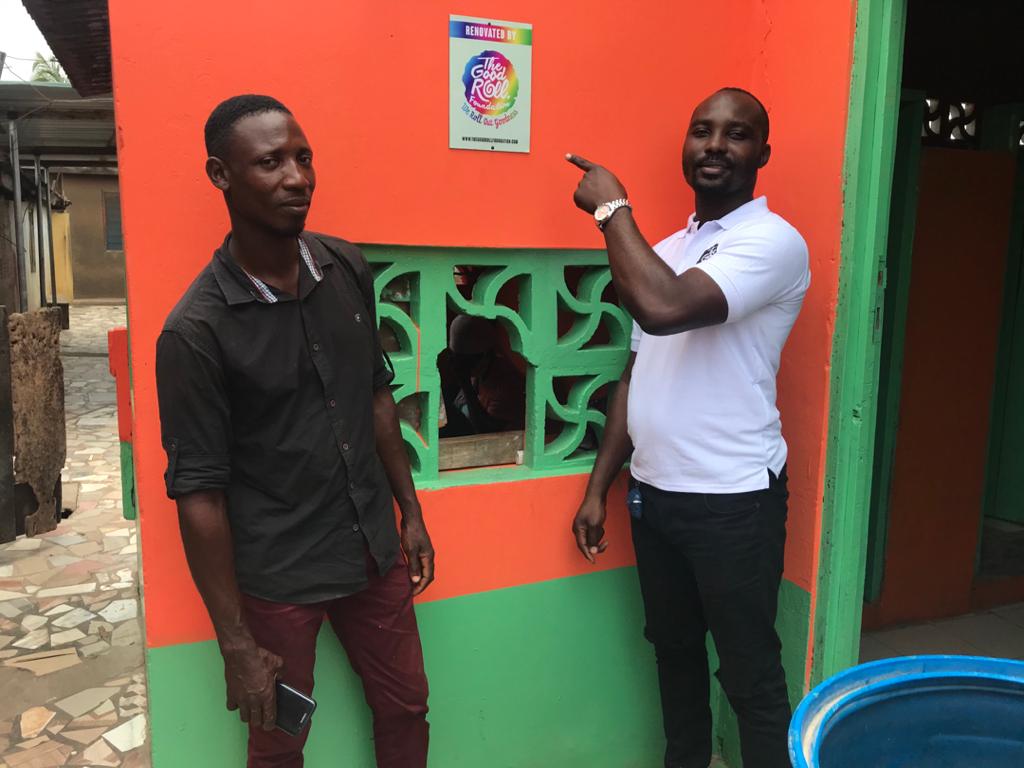 With your help, we've made
serious impact
In order to have the greatest overall impact on the greatest number of people, The Good Roll Foundation focuses on building sanitation facilities in three specific demographic areas: schools, slums, and villages.

Our facilities are well-designed and well-tested, and vary based on the community needs of each specific location.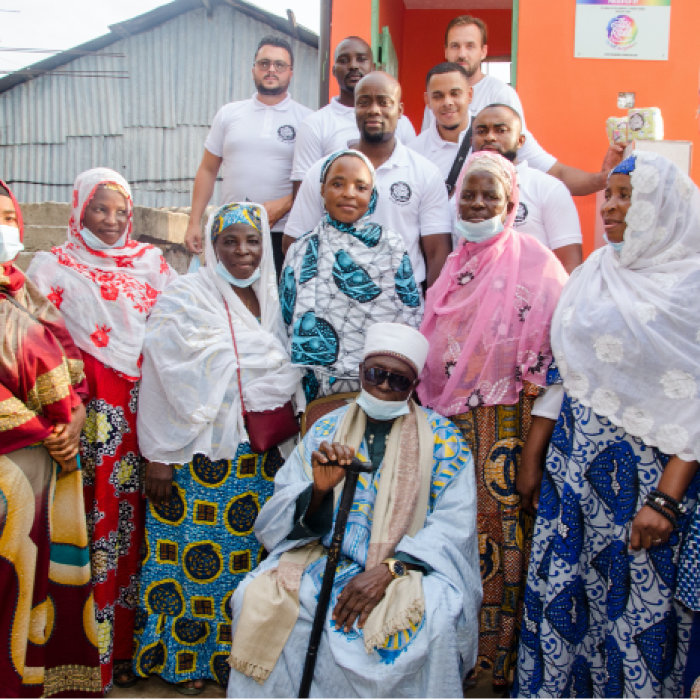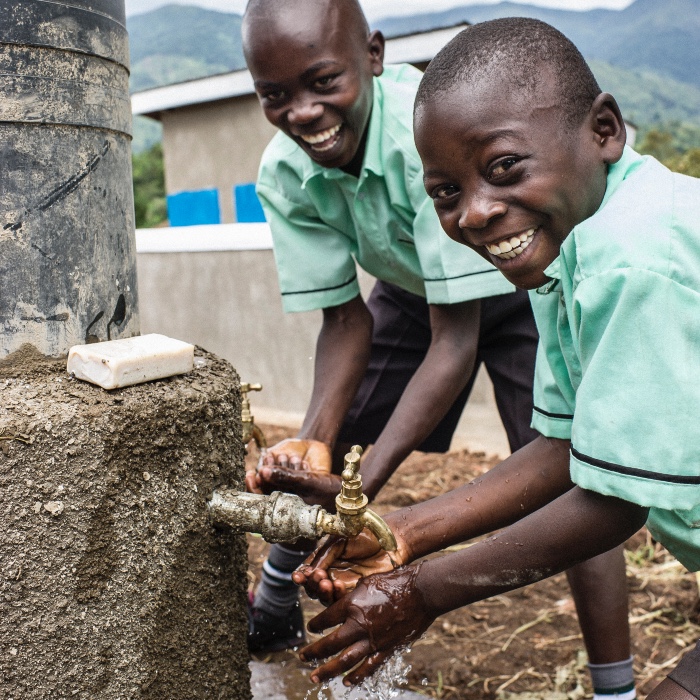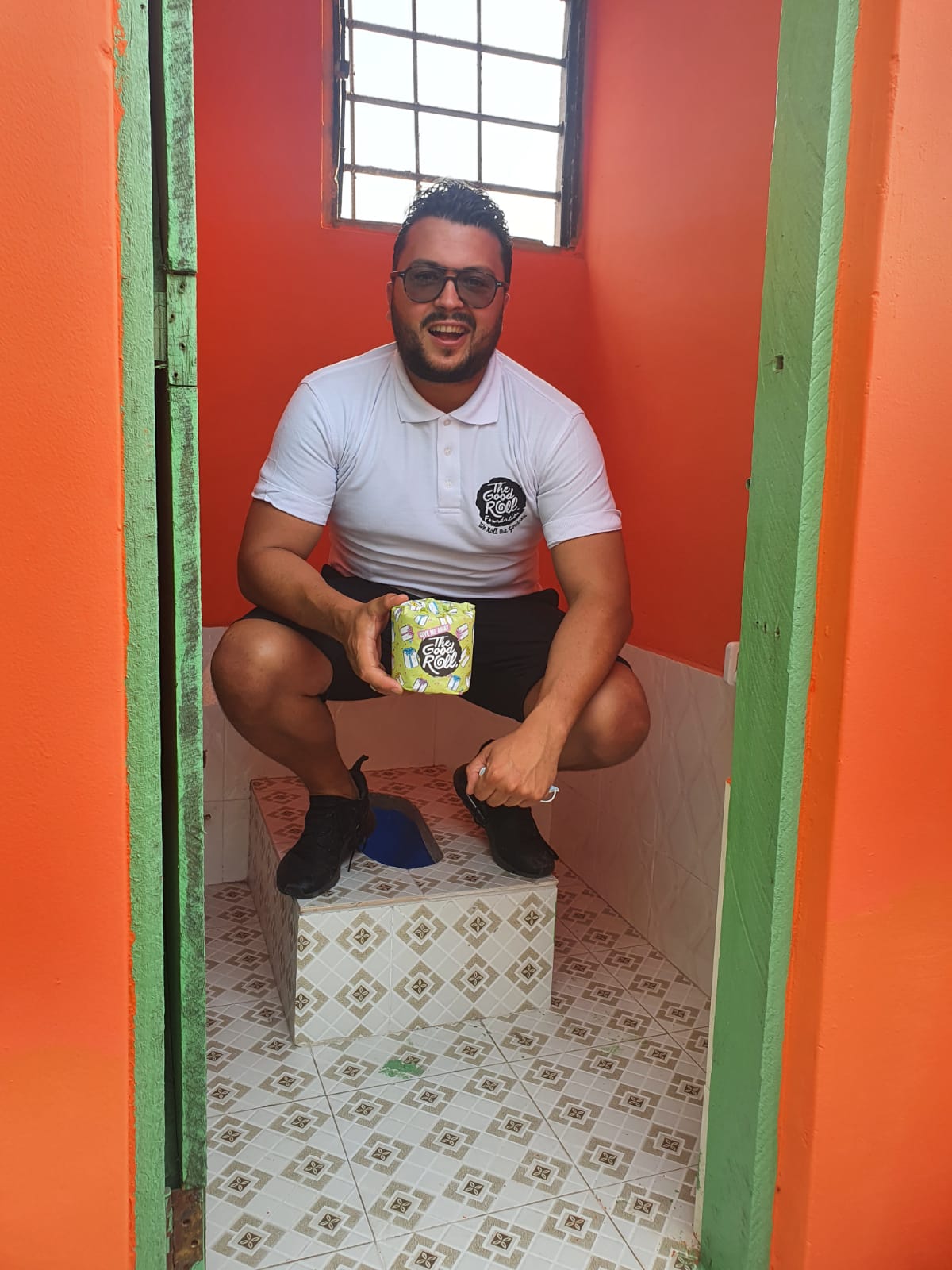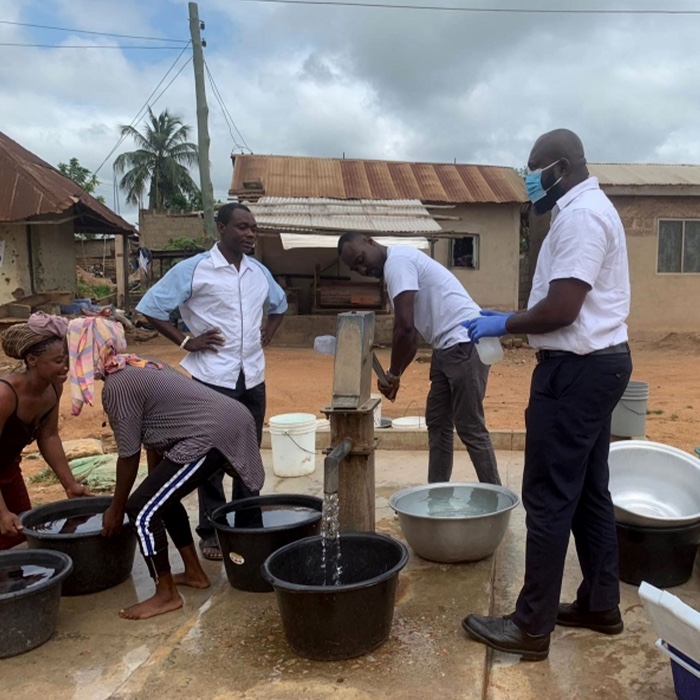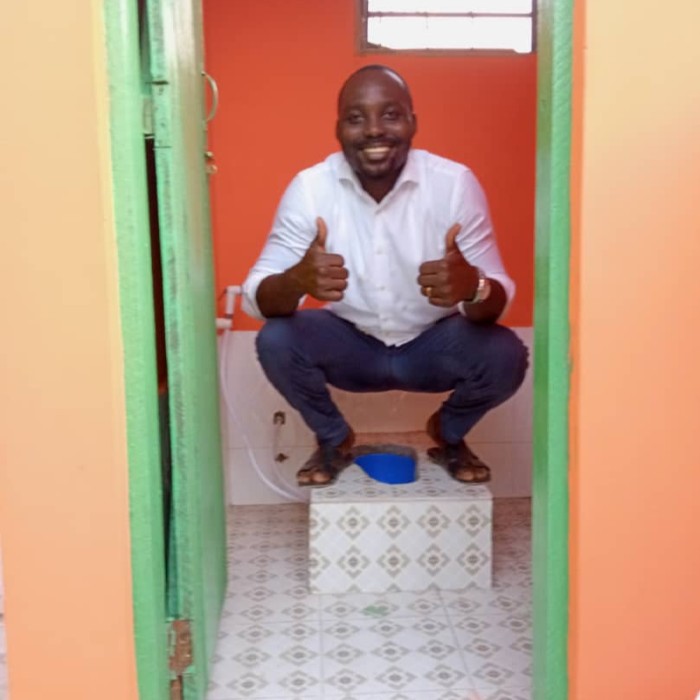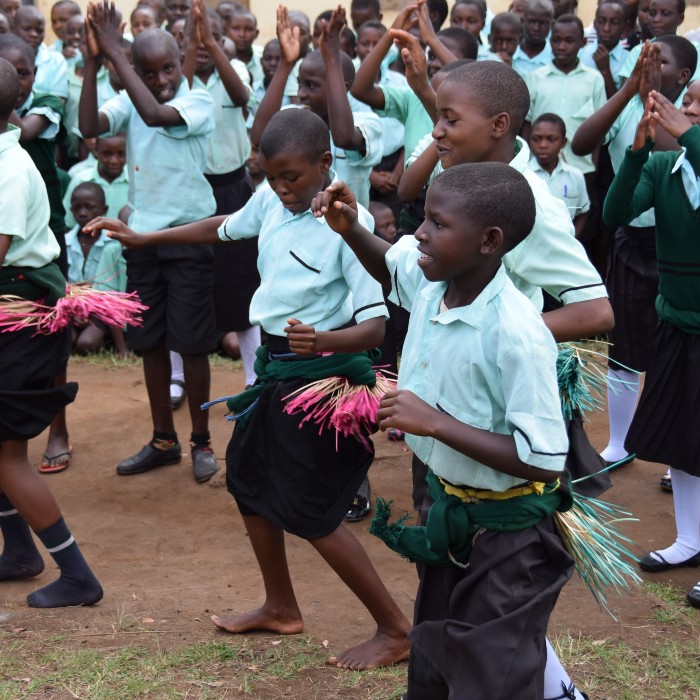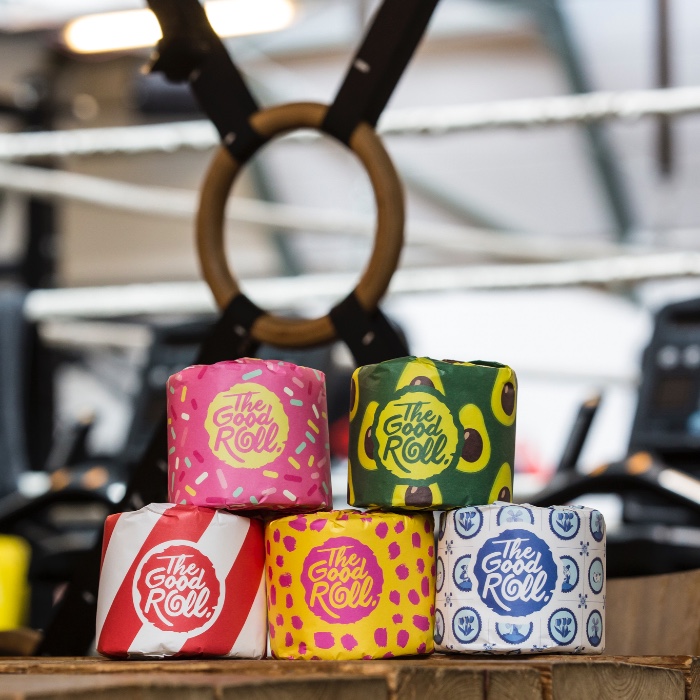 Our impact
If you're familiar with our brand (or a loyal customer, hey fam!) you probably know that we have far more to offer than just tree-friendly paper and fabulous wrappers. The money you spend on our environmentally friendly wipes is used for projects of the foundation.

Hungry for more info on what these projects include? Buckle up on your toilet seat and read all about it!
Step 1: Research

As a Dutch organization we should never pretend to know what these communities need without conducting proper research and an open mind. So we take a good look at what is needed and where it is needed.

Step 2: The building proces

Local artisans build the toilets, using materials which are available in their own regions. This way we provide jobs to locals and keep things sustainable at the same time!

Step 3: Maintenance

A franchiser takes responsibility to maintain and sustain the new toilet building. The toilets will not only create a safe potty place, but jobs as well.

Step 4: From poo to power

Why let waste go to waste? Our partner Safi Sana converts the smelly poo into electricity, fertilizer, fuel and even into bricks. That's what we like to call pootential.

Step 5: 100% safe drinking water

We place filters in boreholes for water wells, ensuring 100% safe drinking water. In addition, we create jerrycan-stations allowing people to refill water sustainably.

Step 6: Improving quality of life

With the foundation we adress several vital issues, such as: disease eradication, promoting sexual reproductive health and basic education. Moreover, creating as many local job opportunities as possible.