Household group 3
Adenta, Ghana
Ghana,
Adenta Municipality
1 in 4 people don't have a decent toilet, affecting their health negatively. That is why The Good Roll Foundation builds toilets for those in need. For household groups we look at those who cannot access public toilets and that can't afford a toilet at home.
Household group 3, located in Adenta Municipality, Ghana, with a total of ... people.
Besides from communities and schools, we made a fairly new project, building toilets for households. We did this project for a group of households, which is why we simply called it household group 3. This second household group accounts for 200 people. The Good Roll Foundation provided these households with 20 toilets.
These toilets won't be used by as many people as for example the community toilets, but having a large household and not having a personal toilet is an everyday struggle that we will never understand.
Summary:
Total people: 200
Toilets: 20
Pictures of one of the toilet-units: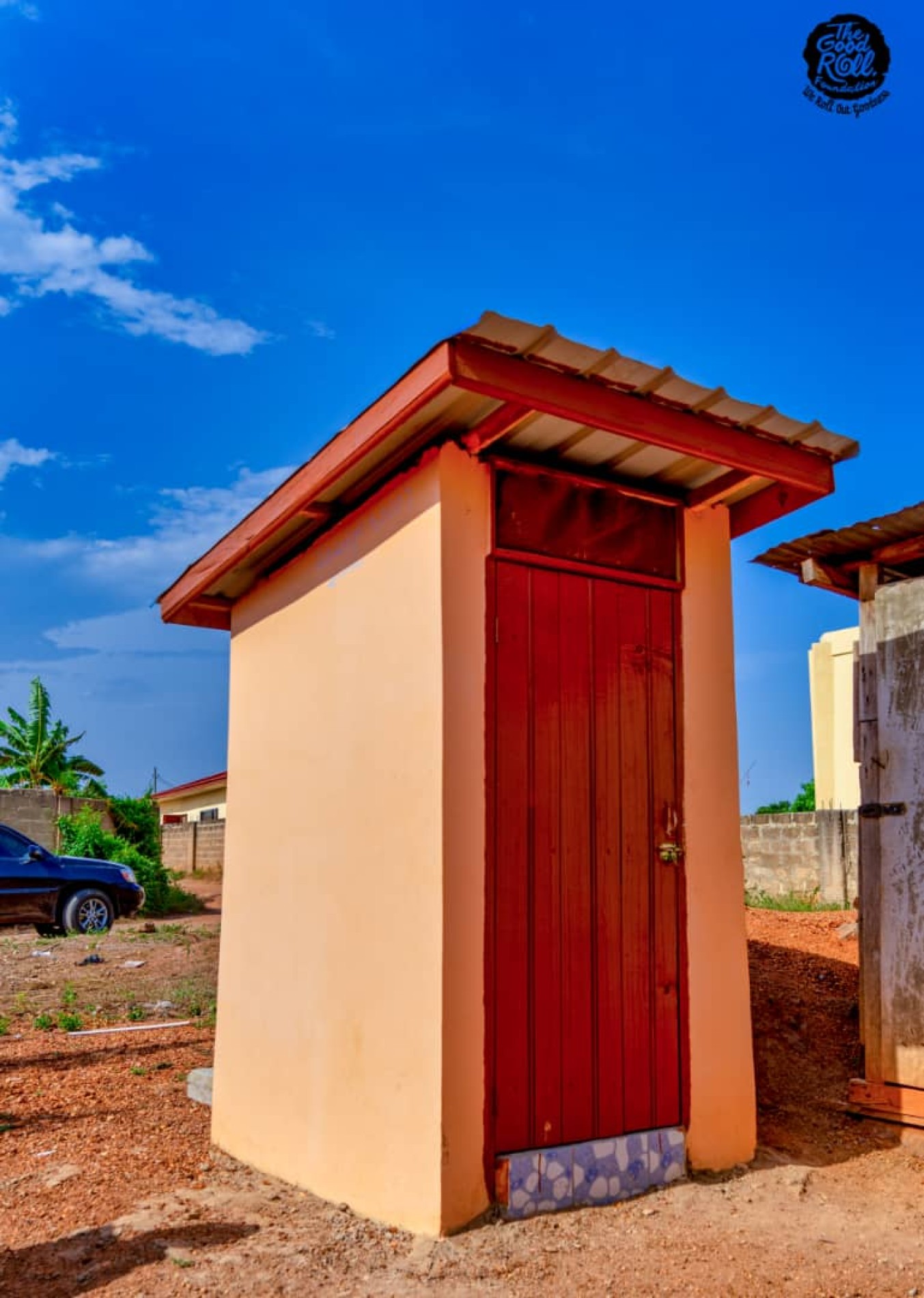 Construction finished, more pictures will be uploaded after our next trip to Ghana!
With your help, we've made
serious impact
In order to have the greatest overall impact on the greatest number of people, The Good Roll Foundation focuses on building sanitation facilities in three specific demographic areas: schools, slums, and villages.

Our facilities are well-designed and well-tested, and vary based on the community needs of each specific location.