Saviour school
Saviour Basic MA School
Periods in Ghana are commonly associated with lacking education, social stigmas and expensive pads. These structural factors frequently force girls to stay at home during their period, resulting in educational gaps and disadvantages compared to boys. Because of that, girls on average miss 3 months of education per year! We think this is unacceptable and unnecessary!
Our trip to Saviour school
In July 2021 we had our first Days for Girls visit at Saviour MA school in Adjen Kotoku, Ghana. During this session, a major focus was put on education. We discussed things like menstrual hygiene, puberty and bodily autonomy. At the end of the session, we provided the girls with washable pads from Days for Girls.
Key facts:
Female students: 298
Adolescent girls: 195
Pad bags supplied: 200
Male students: 329
Toilets: 10
Handwashing facilities: 4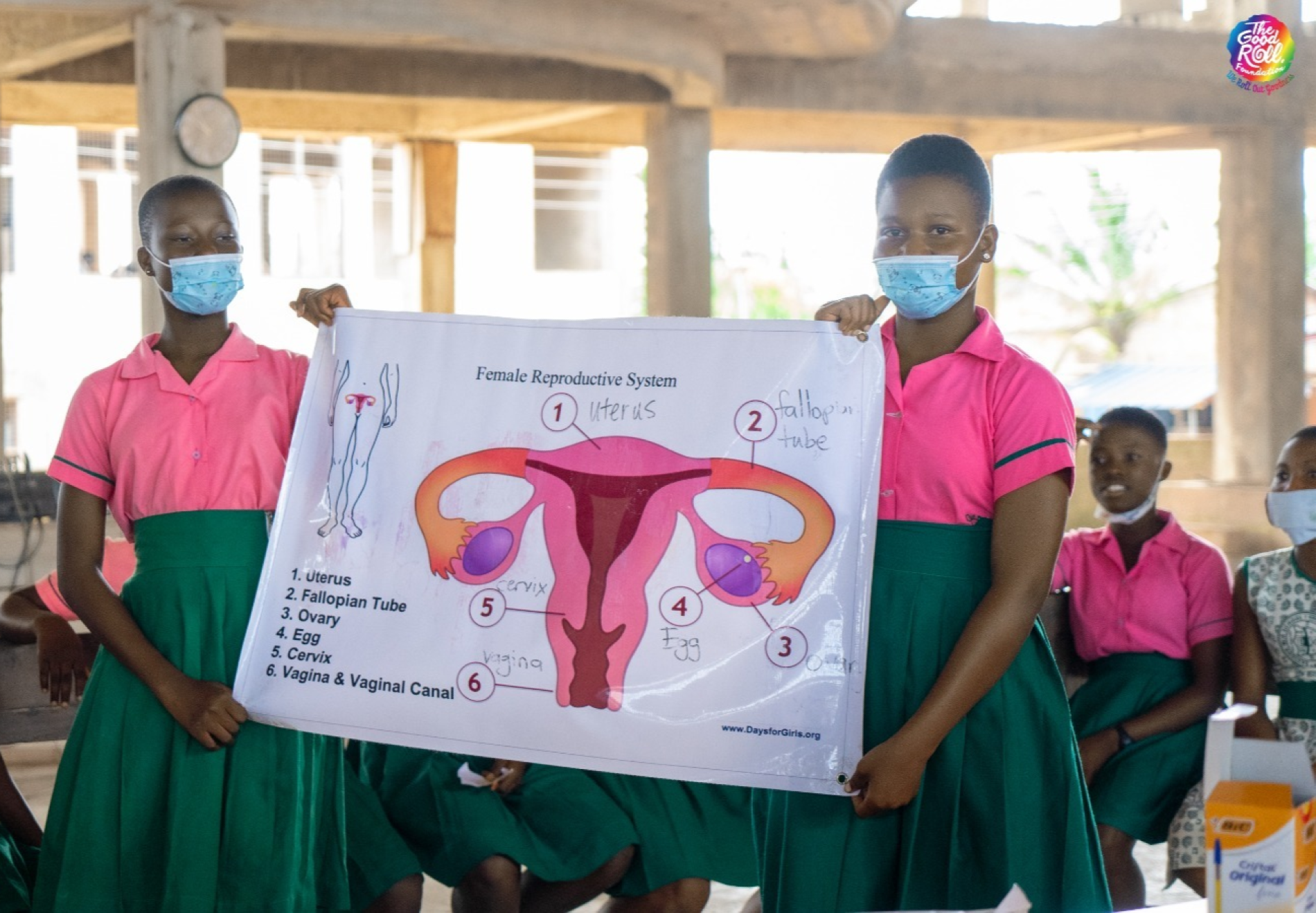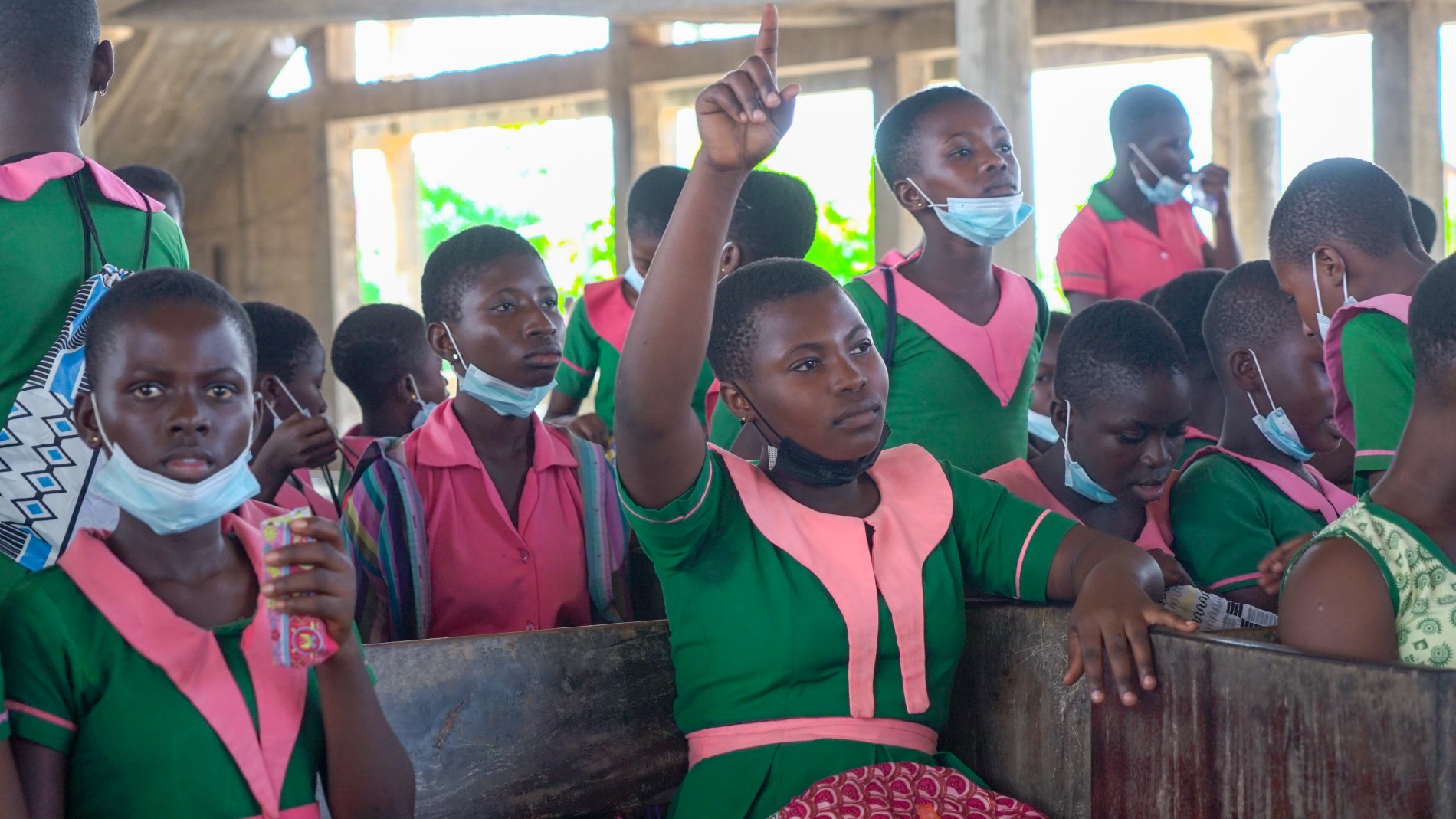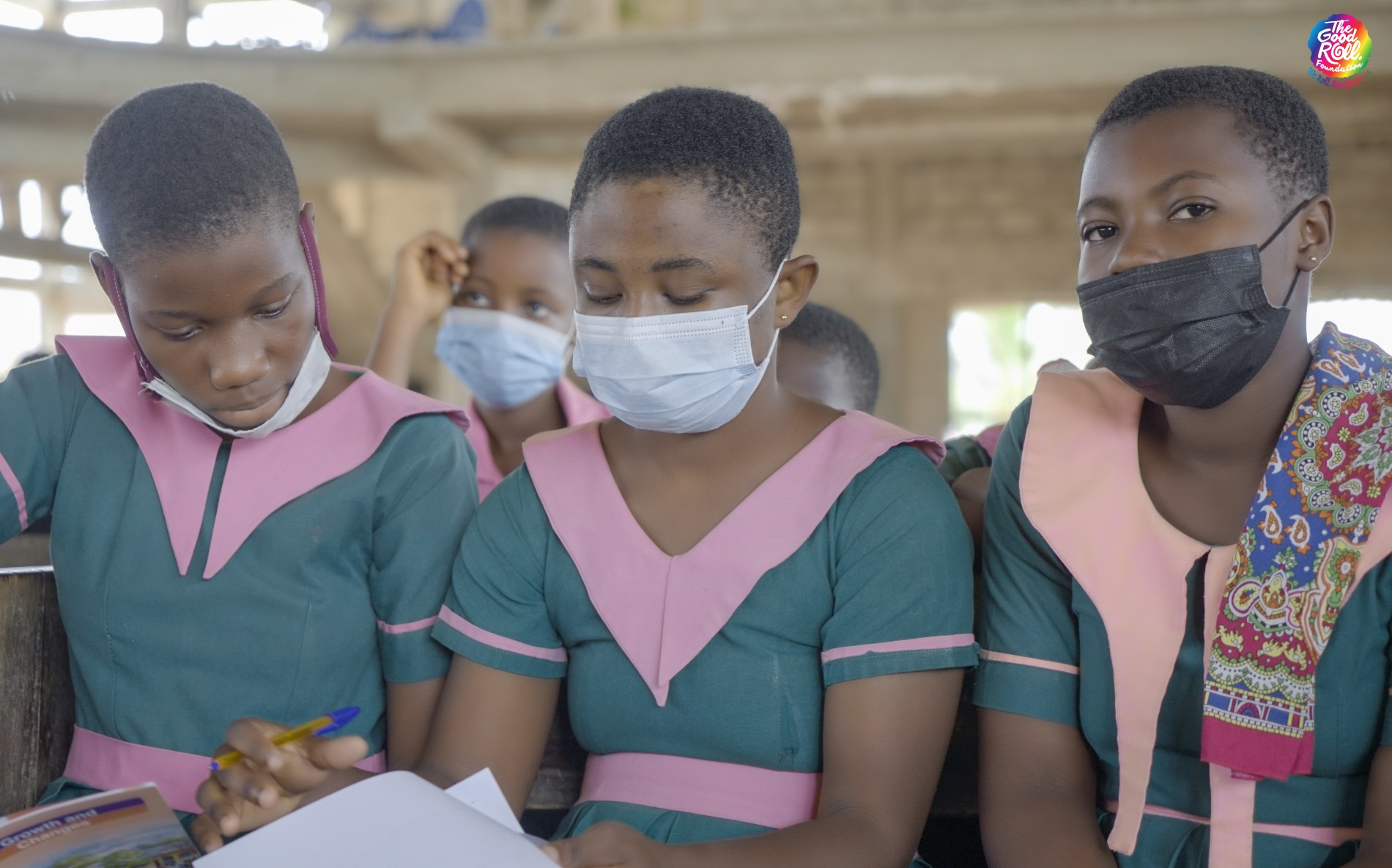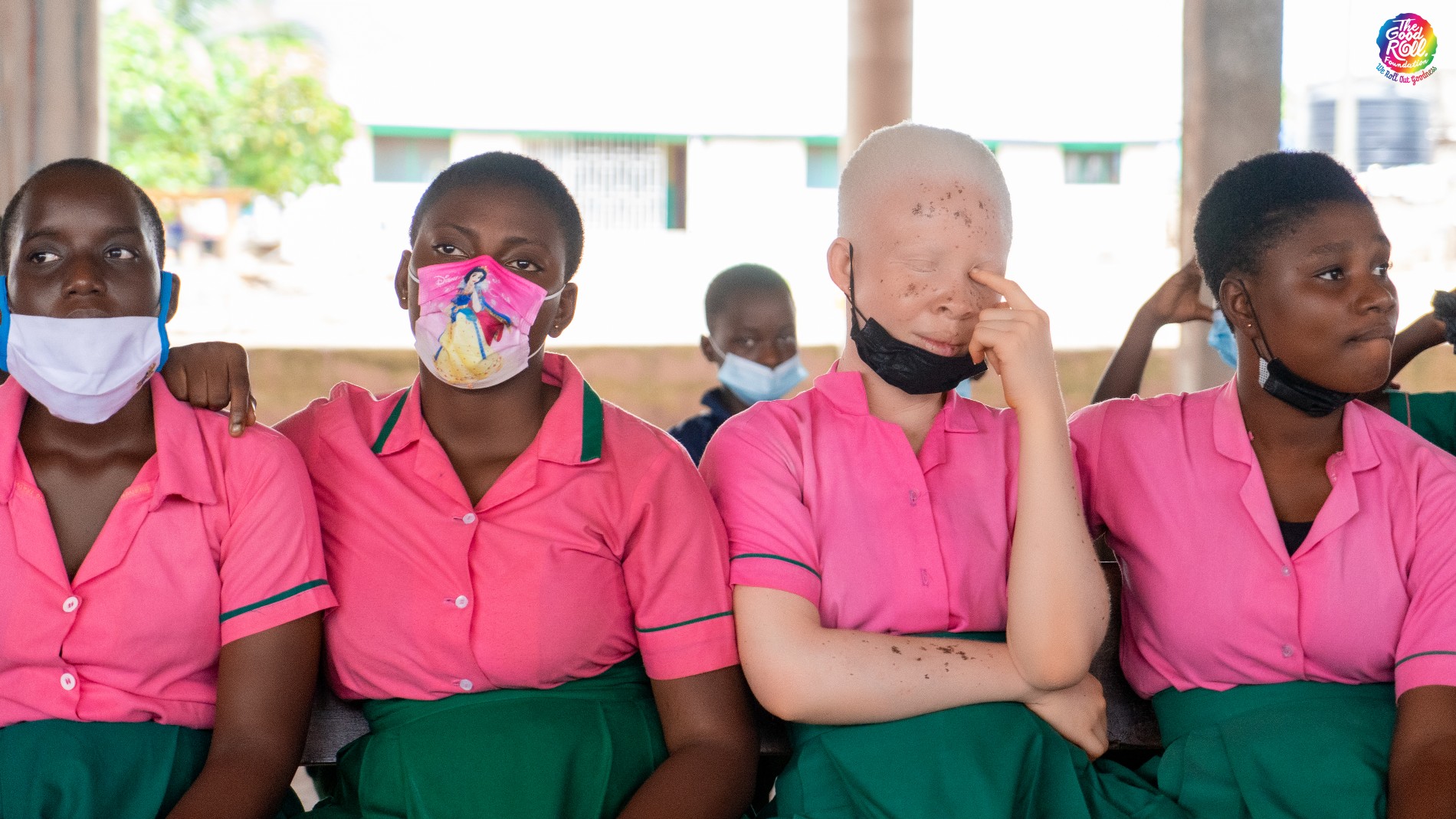 With your help, we've made
serious impact
In order to have the greatest overall impact on the greatest number of people, The Good Roll Foundation focuses on building sanitation facilities in three specific demographic areas: schools, slums, and villages.

Our facilities are well-designed and well-tested, and vary based on the community needs of each specific location.