Abnaa UI Faila School
Ablekuma Central District, Ghana
The first project developed solely by The Good Roll Foundation!
Abnaa UI Faila School, located in the Ablekuma Central District of the Greater Accra region in Ghana, educates 86 students and employs 4 teachers.
With little free space in this overcrowded neighborhood, there is little building room for toilet facilities. This only worsened the present situation in which only five public toilets are available for the over 1,000 local residents in the immediate area.
Due to the financial and special problems, Abnaa UI Faila has no private toilets and is in great need of a local toilet block specifically for the students. For use of the public toilets, the students and teachers are charged a fee, which discourages many from using sanitary toilet facilities.
The Good Roll Foundation, with support of its local partner, WASHKing, is currently finalizing installation of 1 toilet for girls and 1 toilet for boys, with a rain water collection system and handwashing facility.
Female students: 65
Male students: 51
Female teachers: 1
Male teachers: 3
Total people: 120
Toilets: 2
Handwashing facilities: 2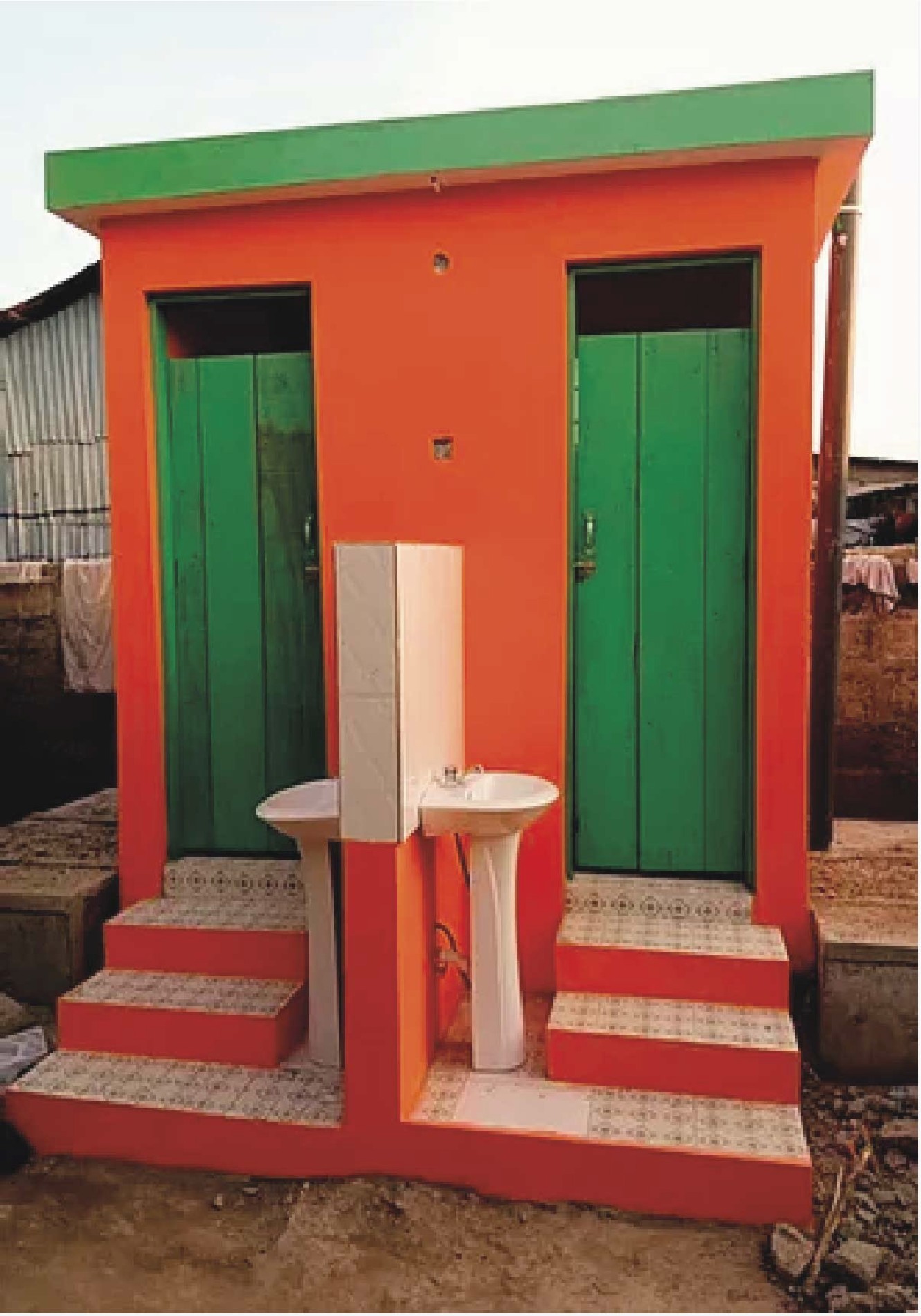 With your help, we've made
serious impact
In order to have the greatest overall impact on the greatest number of people, The Good Roll Foundation focuses on building sanitation facilities in three specific demographic areas: schools, slums, and villages.

Our facilities are well-designed and well-tested, and vary based on the community needs of each specific location.