Kyeya Primary School, located in the Kiblito sub-county of Bunyangabu District in Uganda, educates 432 students and employs 11 teachers.
Similarly to most schools in Kiblito, Kyeya was badly in need of toilets and handwashing facilities due to both a general shortage of sanitation facilities, but also due to soil quality in the area. The soft, unpacked ground makes it difficult to build strong, durable facilities that will last for years, especially when lacking a budget to build.
Before The Good Roll Foundation and Simavi, with local partner HAWASA, began building, the students and teachers had access to ___, with many choosing to relieve themselves in the bushes around the school rather than waiting to use the dilapidated facilities, an act which has vast negative impacts on the surrounding environment.
After the project was completed, the students and teachers now have access to new facilities with 4 shared toilets, 1 urinal and a washroom for female students.
Female students: 220
Male students: 212
Female teachers: 4
Male teachers: 7
Total people: 443
Toilets: 6
OLD: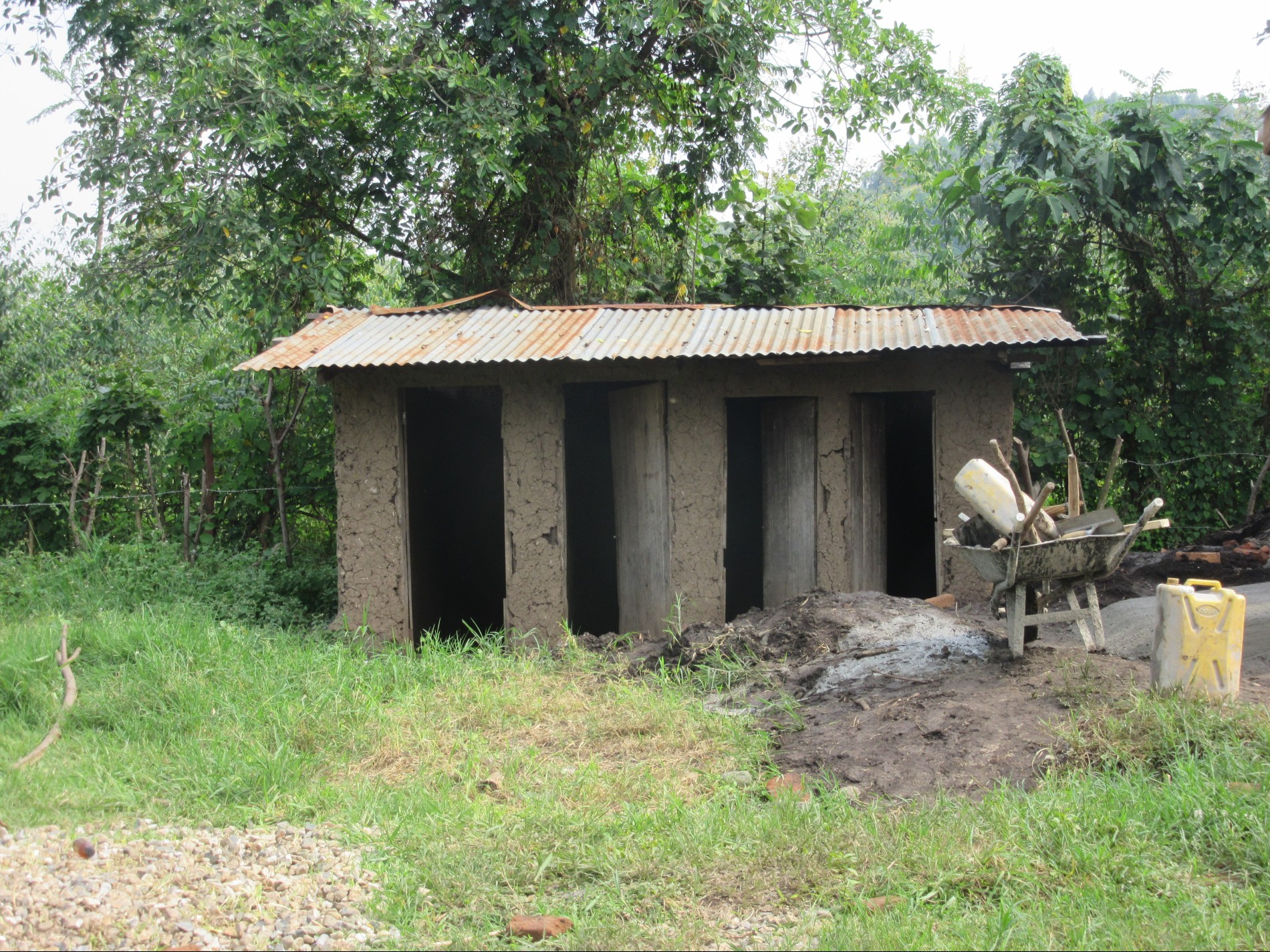 NEW: